Gracie, the Irish Goldendoodle
Gracie is doing great!!! I can't believe she is 7 months old already. The last time we weighed her she was around 31 pounds. She finished a puppy class in November and starts obedient training tonight. She loves to play!! We have to watch our socks though!! All bedroom and closet doors have to be closed or she will sneak one and swallow them whole!! She has gotten a couple but thankfully it didn't lead to any serious complications. We still have hopes to train her as a therapy dog. Mike and I were just commenting last night what a good puppy she has been. Our last puppy wasn't allowed to sleep in our room at this age because she would chew on the furniture but Gracie sleeps with us every night and behaves herself!
She is my shadow! I think her and I bonded because I was the one that was with her everyday when we first bought her home!! When I leave for work at night Mike makes sure she sees me leave because he said if not, she goes and searches the house for me.
If you scroll down I have added a couple of pictures. They were in my phone and for some reason it wouldn't let me attach a picture so I had to send it to myself and forward them to you. Thanks again for helping us pick the right puppy for us! Gracie is exactly what I had pictured in my mind!! We just all love her to pieces!!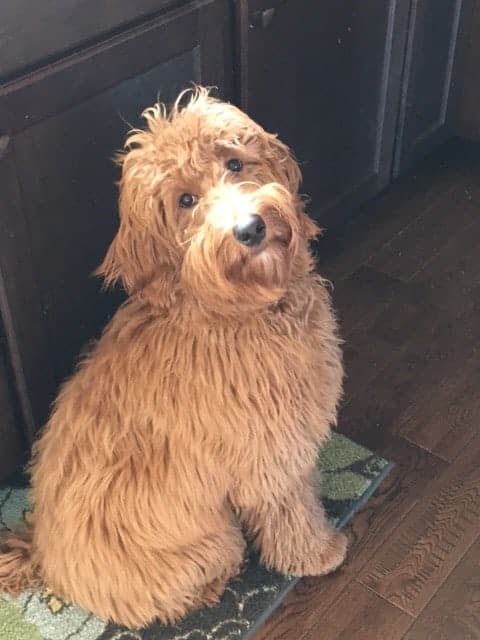 Mary